The Polonia Society of Korona Florida INC. is the organization uniting Americans of Polish decent and Poles whose life brought them to the promised land. The name of the association was initiated by Ms. Pauline Korzon, one of its first members.
After many informal discussions among the faithful who gathered every Sunday in a small Polish Church classified today as a class "0" relic, a decision was made to establish an organization that would respect and continue with Polish culture and traditions in United States. The date of the first meeting was January 16, 1982. This was the first official meeting of the founders of the association. According to the records of the chroniclers then, there was not enough space in the room, and over 150 members were admitted to the newly established organization.
The first non-official Board of Directors was also selected. The first president in the history of the association was Mr. Edward Kiziukiewicz and the vice president was Mr. George Krzyzanowski. The first years of the association's existence were actually a period of learning from its own mistakes. The greatest boom occurred when Ms. Maria Wiecławek became the president. At that time, bonfires, dancing games, lectures, competitions, and excursions were organized. Members of the association took an active part in the celebration of anniversaries (May 3rd – The Polish Constitution Day; November 11 -Independence Day) and in festivals of other ethnic groups and state celebrations.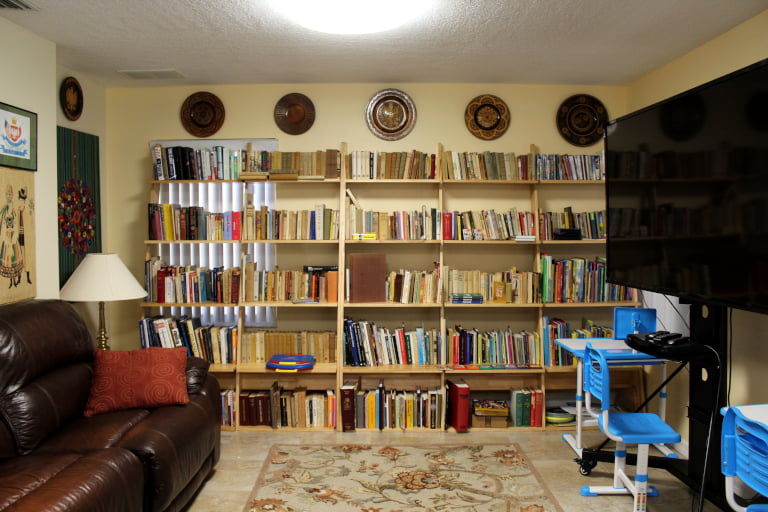 After thirteen years of the association's existence, in 1996, the banner embroidered by the Polish "Boromeuszko" nuns was consecrated.
Some members from that period of activity are still active in our organization to this day. We cannot ignore our chaplains–the first Priest Władysław Bayer, the recently deceased Father Józef Zawada, and our current chaplain Father Artur Chojda.
Despite many failures, ups, downs, and periods of stagnation, the organization has survived to this day. It is impossible to list all the members of the association who, in one way or another, contributed to hard times in order to bring the organization to full prosperity.
Today, forty years after the founding of the Polonia Society of Korona, we are continuing to fulfill the goals of our predecessors.
An important date for our organization is January 20, 2010.
On that day, the association was able to purchase its own property. After many years, we have our own location at 2925 W Hwy 100, Bunnell, FL 32110.
We have our Polanka, which we continue to modernize, renovate, and adapt to the needs of our members.
In September of 2018, the Polish Saturday School under the patronage of Maria Konopnicka was established.